Get to Know Sutphen, Which Has Been Making Fire Engines in the United States Since 1890
Alliance for American Manufacturing | March 12, 2021
By: Jeffrey Bonior
Firefighting is often a family affair.
Long shifts at the firehouse produce a brotherhood among firefighters, and it's common for generations of individual families to don the uniforms and helmets of America's brave firefighters.
But family ties are not restricted to the men and women who take up the noble cause of extinguishing fires and saving lives.
In the case of one company, family also applies to the manufacturing of fire trucks and other equipment needed for the precision work exhibited at the scene of an unexpected inferno.
Sutphen has been manufacturing firefighting apparatus for the past 131 years. It is the oldest continuously owned and operated fire apparatus manufacturer in the country, and currently operates facilities in Ohio and Pennsylvania.
C.H. Sutphen began the business in 1890 and it has been family-owned and operated ever since. The company has never had to reorganize and has never been led by anyone other than a Sutphen.
Approximately 5,000 fire trucks are sold in the United States each year. But the personal, family touch is what sets Sutphen apart from the other larger manufacturers, according to B.J. Laney, general manager of the company's Dublin, Ohio operations.
"People enjoy doing business with Sutphen because of the Sutphen family experience," Laney said. "We offer a different experience here than many of our competitors, and people choose us because we manufacture the highest quality custom product in the industry and your actual experience both physically and mentally is different with us than it is with others."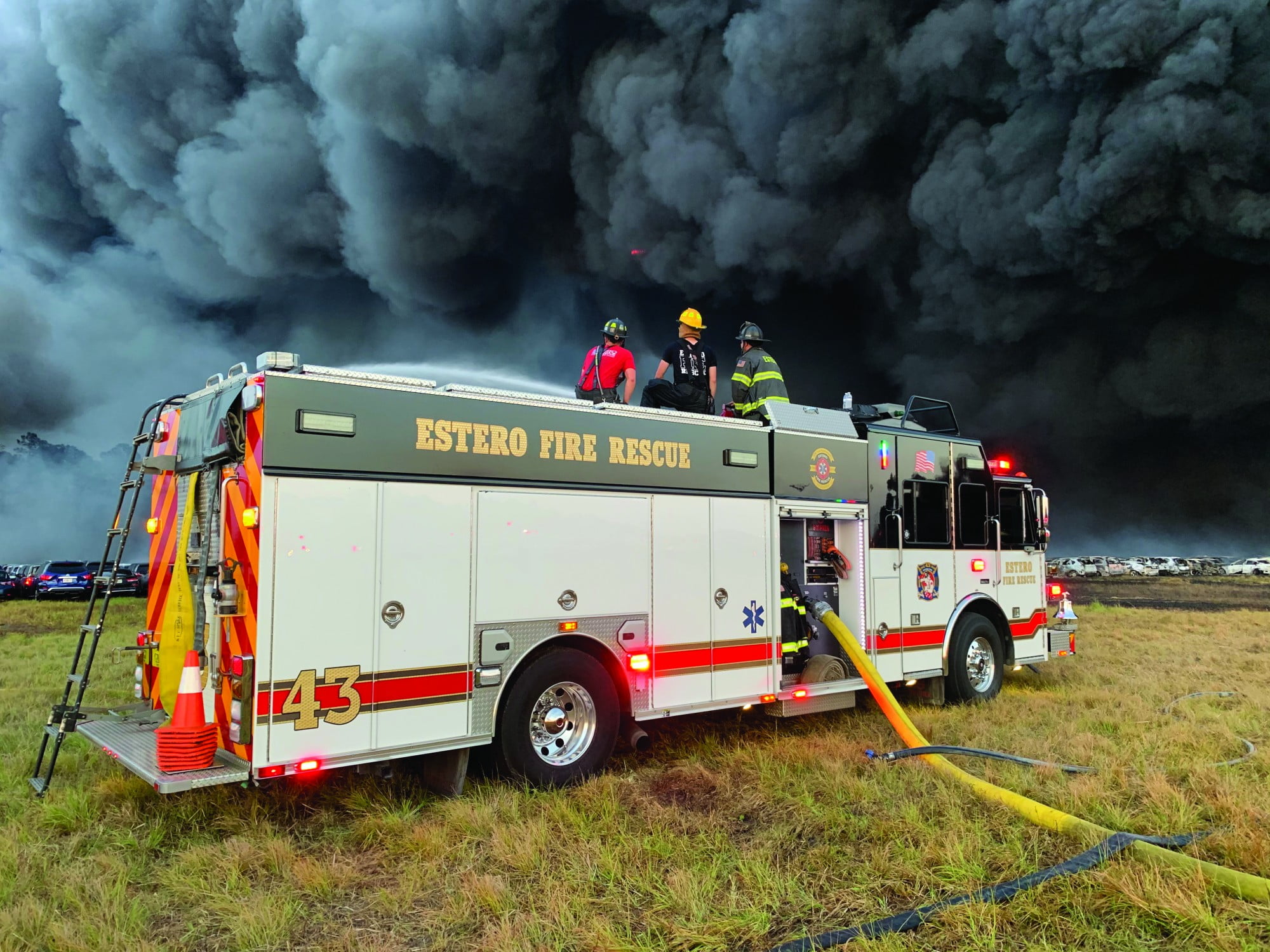 Sutphen operates five manufacturing and servicing facilities in Ohio: the Dublin headquarters, Hilliard, and three locations in Urbana. Another facility, Sutphen East, is located in Lake Ariel, Pa.
The Dublin plant alone employs 115 hourly associates and another 35 salaried employees, and the Dublin hourly workers are represented by the Teamsters Union. Overall, Sutphen employs 465 team members at its six facilities.
Manufacturing a fire engine is no simple task. It requires hundreds of suppliers for the many parts that make up these complex vehicles.
Sutphen, however, keeps it made in America, manufacturing in Ohio and purchasing its many parts locally and in nearby Midwest states such as Pennsylvania and Michigan.
Fire trucks are not produced with an assembly line method like automobiles, but instead are built from the ground up, moving among the five Ohio locations until completion.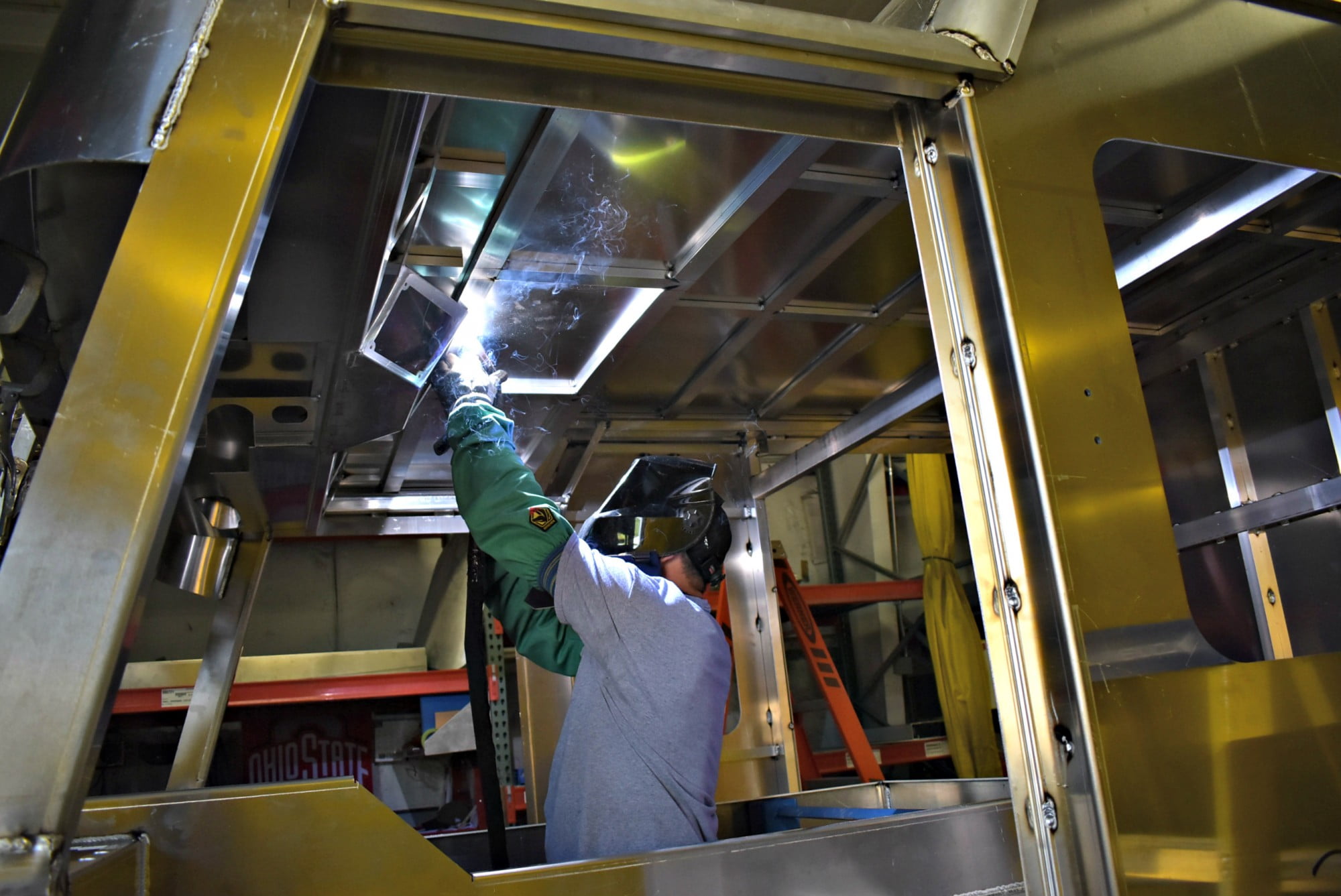 The process begins at the company's headquarters in Dublin, where the truck cab is constructed. It then moves to Urbana for the chassis build.
"I'm building a truck for the six days that it is in Dublin, and then it indexes," Laney explained. "It goes to the next facility on the line, where we supply the tools and the parts and the personnel to complete the next step for the truck. We have skilled electricians, skilled assemblers and skilled plumbers so that everybody engages with the trucks in what we call their 15-week journey once it actually enters the factory."
Firefighting apparatus is made up of two distinct type of trucks. There are pumpers, which are generally smaller in size but provide large amounts of water to fight fires where an alternative water source, such as a fire hydrant, is not available.
And there are the aerial trucks that have mounted ladders and platforms for fighting fires at different heights and distances.
Sutphen prides itself on its aerial fire engine trucks because of its mounting in the middle of the truck for increased stability.
"We can take a ladder out 100 feet, operate it 360 degrees and you can extend it straight out from the side, straight up in the air," Laney said. "Any time you are going to put two to three firefighters a hundred feet in the air with open flames around and a lot of different chaos, you better make sure your product is the highest quality."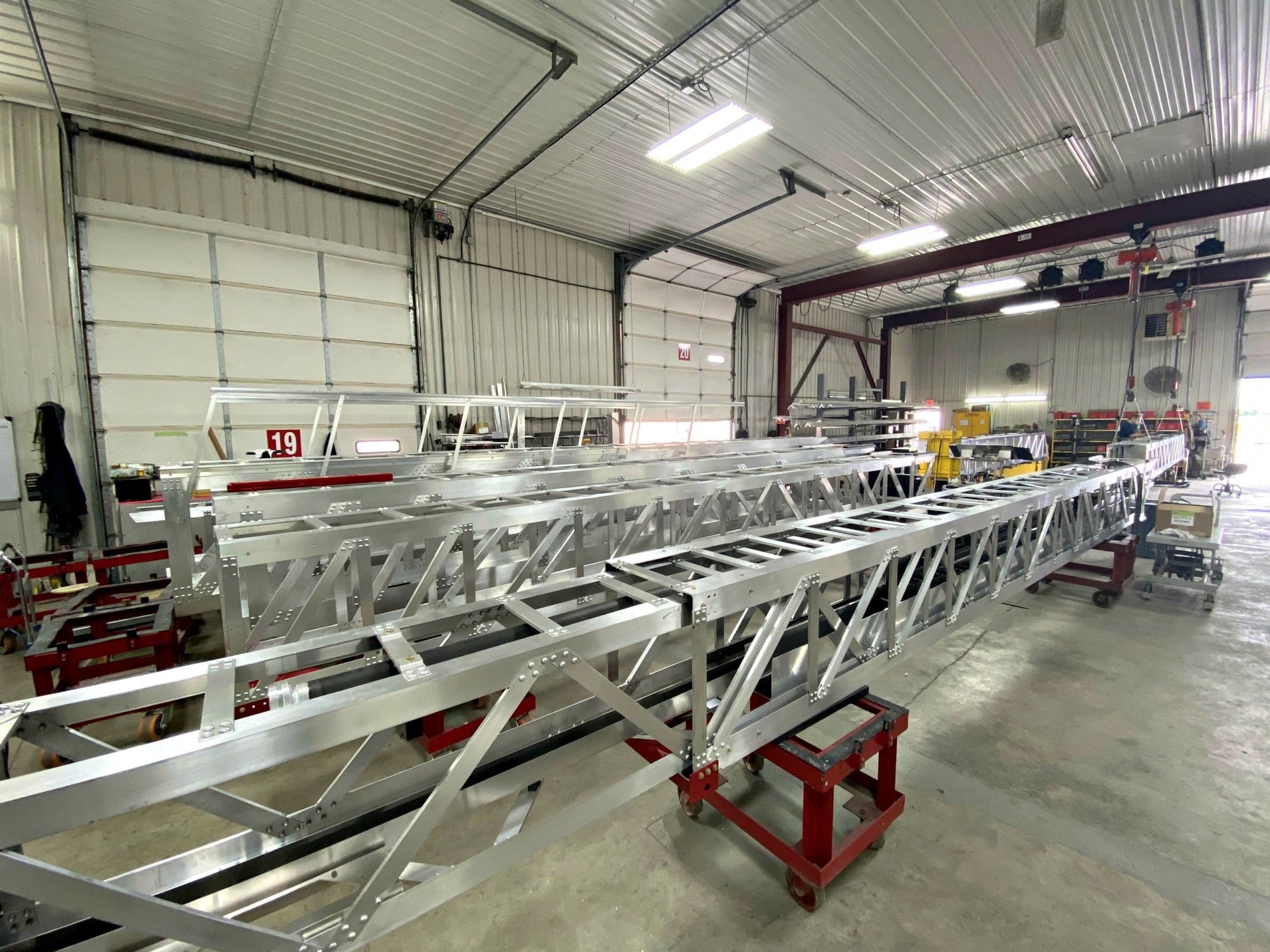 The guts of a Sutphen truck are made in-house, as the company builds its own chassis' and constructs the body of the vehicle from aluminum and stainless steel sourced from companies such as the metal processing company Ryerson in Chicago.
"Most of our suppliers generally supply us with metals in sheet form, whether it be aluminum or stainless and we will weld those together," Laney said. "We are custom, but all trucks go together the same way regardless of size of length of the truck or the size of the engine.
"What makes us unique in the market is we do weld our aluminum but in just about every opportunity we use huck bolts. Throughout the truck we use a huck fastener. It has a collar that clamps down. Ultimately when you huck this fastener, it really almost creates one material. So instead of a weld that over time has the ability to crack or break, these hucks almost just form all the metal.
"Between the huck, the collar and the metal we just joined it really becomes one metal, so we use that throughout the truck whether that be to bolt a metal body down or to fasten a box. That is something Sutphen has been doing for a very long time and that is what separates us from other trucks that are just welded."
Fire trucks have a lifespan from 20 to 30 years depending on the amount of use and mileage. At costs ranging from $300,000 for a basic pump truck to $1.5 million for an extensive aerial crash truck, quality and longevity is a top priority when city and county fire departments decide to replace an aging fleet.
Sutphen, which produces about 200 trucks per year, is happy to serve the small township that may just need one truck over a 30-year period. But the company also handles major markets such as departments in Orlando, Fla., Miami-Dade, Fla., Palm Beach, Fla., and Dekalb and Gwinnett counties in Georgia.
Unlike automobiles, there is no showroom for the fire fighting apparatus. Instead, Sutphen builds demonstration models that travel throughout the country. These models vary in equipment as a truck fighting fires in the southeast will not be equipped in the same manner as an aerial made for fires in the cities of the northeast where high-rises abound. Trucks, mostly pumpers, will have a different configuration if they are sent to western states such as California where fighting forest fires has become the norm.
"We are a privately held family company and a sole source manufacturer that allows us to do everything ourselves and that allows great service ability after the sale," Laney said. "Our after-sale service is what brings back repeat customers.
"And, of course, the family atmosphere. It's a great organization and a great family. I've got team members that have worked here for 50 years and families with generations of workers. They take pride in Sutphen and know their work here is a legacy to make sure what we've been doing for 131 years will continue."
###